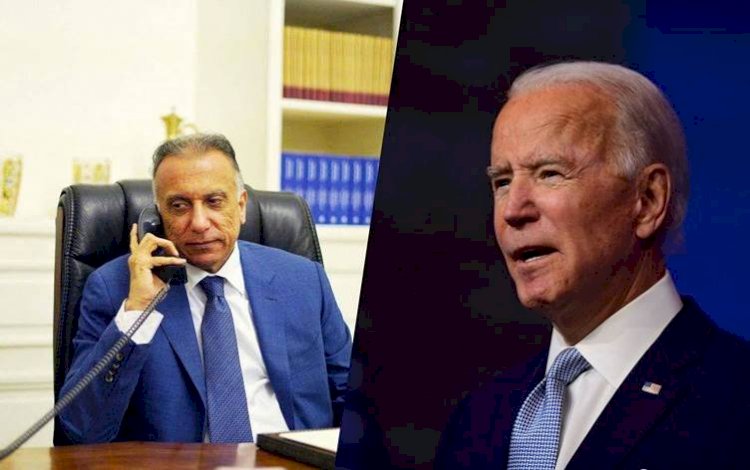 AAC NEWS FOLLOW-UPS
The White House announced that U.S. President Joe Biden and Iraqi Prime Minister Mustafa Kathemi had discussed recent missile attacks against Iraqi and coalition forces and agreed that those responsible should be held accountable.
The Iraqi Prime Minister said that he had discussed with the US President during a telephone call yesterday, the development of bilateral relations between the two countries, and continued cooperation in the fight against ISIS.
On his Twitter account, Kathemi wrote, "In a phone call with US President Joe Biden, I have researched the development of bilateral relations and the strengthening of the partnership, in the interest of both countries, the promotion of peace and security in the region and continued cooperation in the fight against ISIS."
He added: "We also stressed the work to continue the strategic dialogue between our two countries based on Iraqi national sovereignty."

Military positions in Iraq are occasionally the subject of rocket attacks, most of which do not cause casualties. The most recent rocket attacks took place last Monday. The perpetrators usually target areas hosting United States troops, diplomats, or contractors in the Green Zone, where the United States Embassy and major Iraqi sovereign centers are located.
In such attacks, rockets are usually fired by groups that US and Iraqi officials say are supported by Iran.