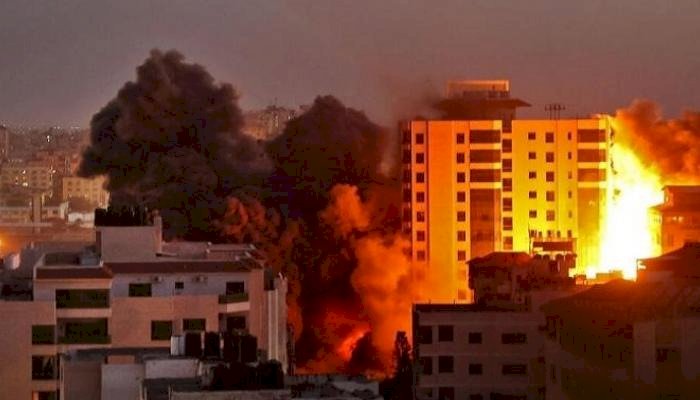 AAC News – Follow-up
The Israeli army announced today (Wednesday) the killing of two prominent figures in "Hamas" intelligence. They are the head and deputy head of the military intelligence security apparatus in the movement.
In this regard, the Israeli army stated, "Our fighters … neutralized two prominent Hamas intelligence figures, Hassan Kavi, head of the security department of Hamas's Military Intelligence, and his deputy, Wael Issa, the head of counterintelligence."
The Israeli army revealed that it had targeted 500 targets in Gaza two days ago, explaining that in return it had detected 800 rockets fired from the Strip.
In the last hours, the Israeli army bombed several targets in the Gaza Strip, while the shelling continues.