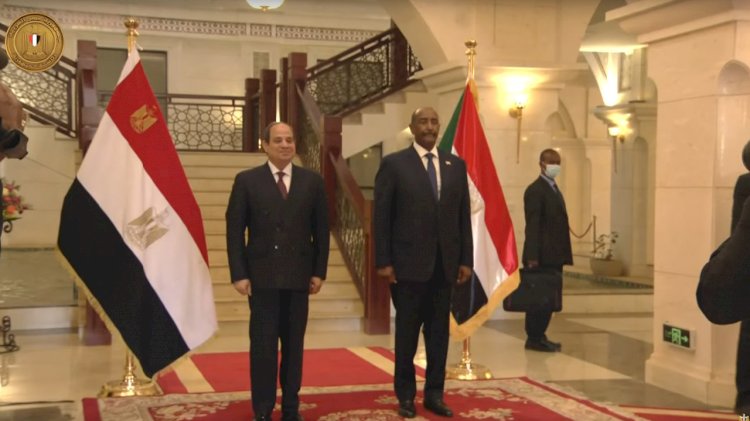 AAC NEWS FOLLOW-UPS
The President of the Sudanese Sovereignty Council, Lieutenant General Abdel Fattah Al-Burhan, received President Abdel Fattah Al – Sisi of Egypt this morning (Saturday) at the presidential palace in the Sudanese capital Khartoum.
This is the first visit of the Egyptian President to Sudan since the fall of the regime of President Omar Al-Bashir.
When Al-Sisi arrived in Khartoum, an official reception ceremony was held in the presence of the leaders of the Transitional Council. The Sudanese capital also witnessed a popular reception ceremony by the Egyptian community in Sudan.
President Al-Sisi and the Chairman of the Sudanese Sovereign Council were presented and welcomed by the honor guard show, the performance of the national peace of Egypt and Sudan, and the firing of artillery especially to President Al-Sisi.