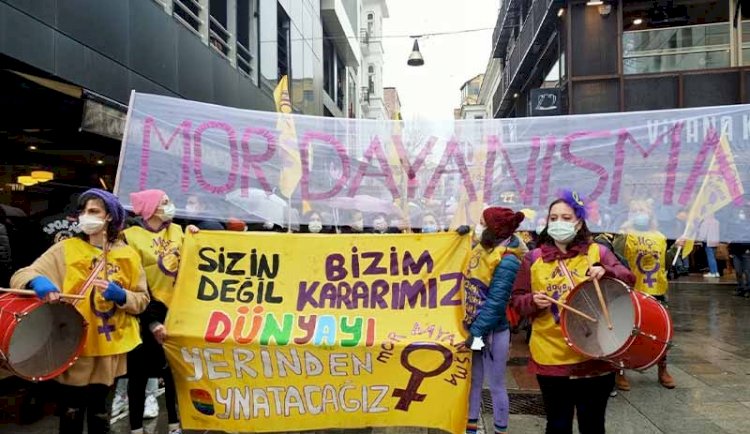 AAC NEWS FOLLOW-UP
Women in Istanbul met at Rıhtım Square in Kadıköy for the Great Women's Meeting. Hundreds of women from the streets of Kadıköy, who came to the area where the protest will be held, shouting slogans "We will not leave the streets and squares at night," beats for "carried the banners.
In the joint statement made on behalf of the 8 March Women's Platform at Beşiktaş Pier in Kadıköy, the following statements were used:
"As women all over the world, from Latin America to Europe, from South Asia to the Middle East, our revolt continues despite the pandemic. Today, we are the women who defend our universities against the trustees by saying 'not appointed but elected' in Boğaziçi. We are women who have been defending our cities against trustees carrying out male-state violence against women's gains for years! We are together for our freedom, we will win our freedom. We will manage our life, our campus and our cities.
Video: Turkey Arrests Women Protests